3D Layers
Raise3D Pro3 Plus
The Pro3 Plus is a professional dual extruder 3D printer with user-friendly features for an easier 3D printing experience, and a large build volume making it well suited for large-scale production and multi-sized rapid prototyping.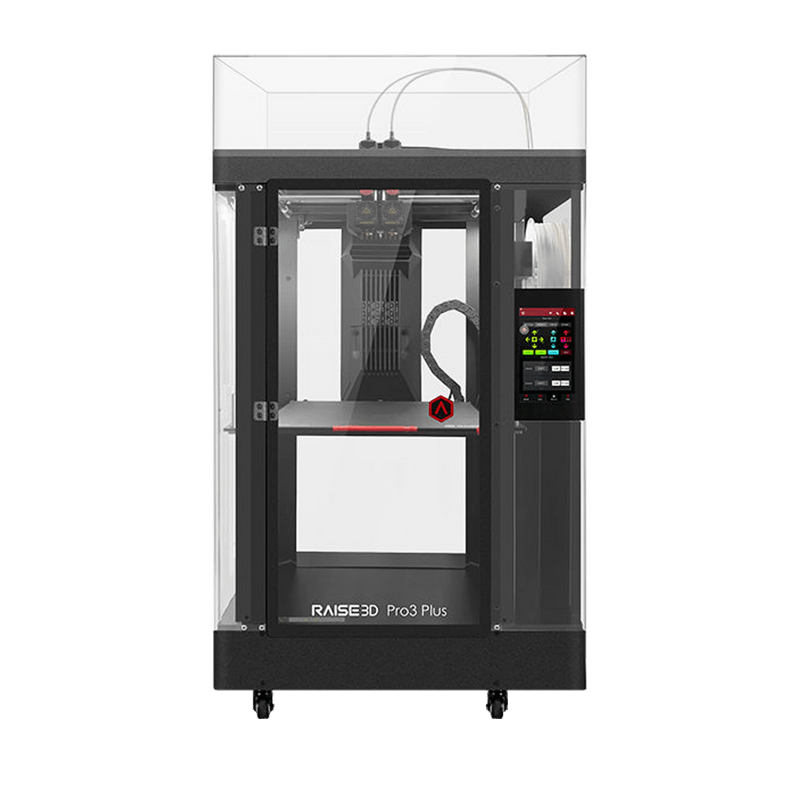 Enhanced Printing Platform Features
The Pro3 Series features upgraded printing platform features for high-quality printing performance and a better overall experience.
The auto bed leveling makes setting up a 3D printer quicker and simpler.
The flexible build plate allows for the effortless removal of 3D printed parts.
The Z-axis rod stiffness increased by 75% to deliver a more stable performance.
These structural changes enable the Pro3 Series to provide better print results and an easier printing experience.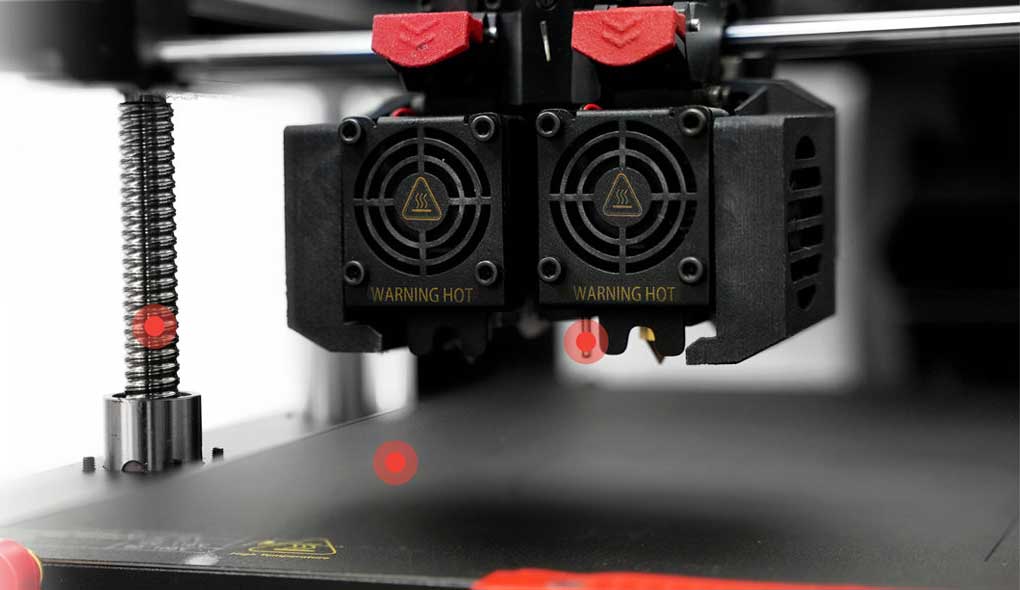 Interchangeable Hot End and Extruder Cover
The Pro3 Series is equipped with an independent modular extruder with a dual extrusion system. This allows the Pro3 Series to print using a variety of filaments, reduce clogging, and allow the convenient disassembly and replacement of components. The hot end of the Pro3 Series is easy to remove, which can be done without using tools, making it simple to replace and maintain. Users can also easily take off the front cover of the extruder to accurately locate common printing occurrences such as filament jams.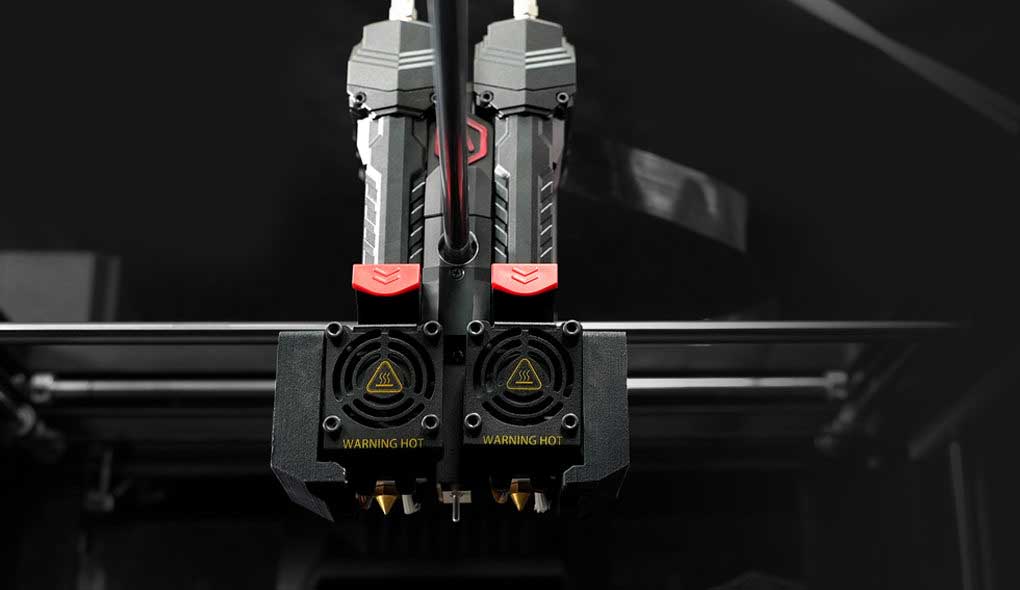 Air Flow Manager for Better Heat Dissipation
The Air Flow Manager of the Pro3 Series is located on the back of the printer, improving heat dissipation and air circulation, creating a stable environment inside the print chamber. Equipped with a HEPA air filter, Air Flow Manager can also filter and clean the air inside the chamber.