Zortrax

Filaments

products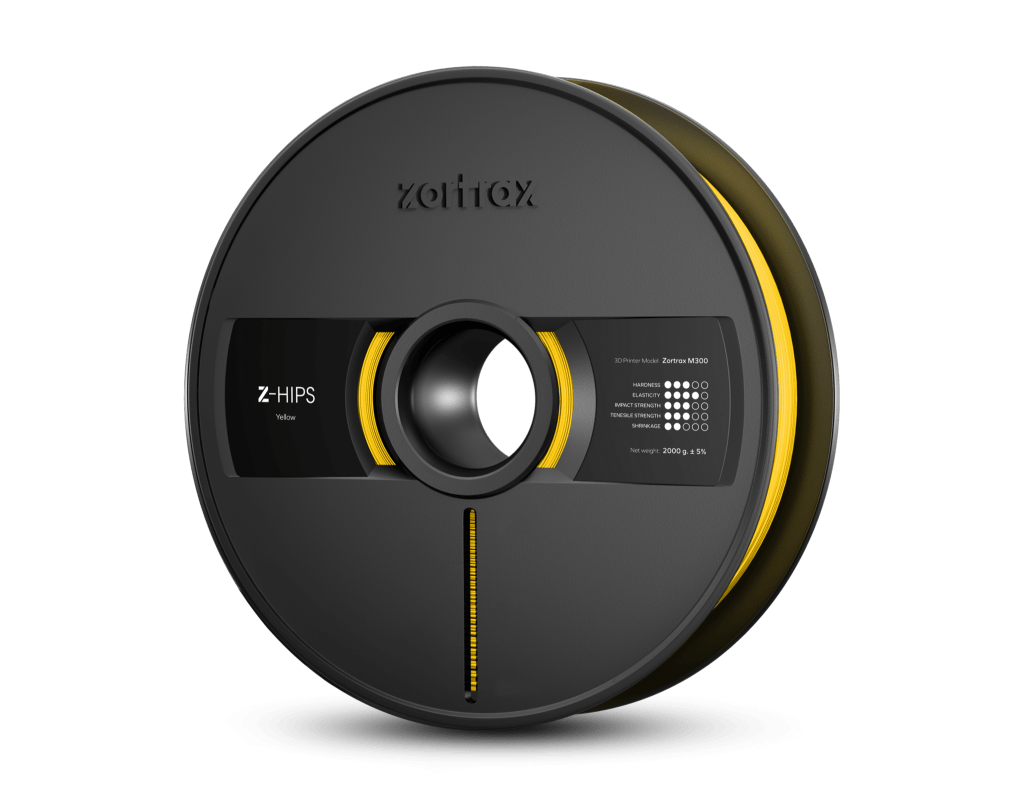 Z-HIPS
Z-HIPS filament is best for 3D printing large models. Its durability makes it perfect for prototyping machines and functional testing. Compared to standard High Impact Polystyrene, Z-HIPS has been modified to provide your 3D prints with unique semi-mat finish. The material's surface quality is on par with surfaces of mass produced items. With Z-HIPS you can quickly prototype casings and industrial parts with no post-processing needed. This low-shrinkage material allows you to efficiently run reliable performance tests on models closely resembling final products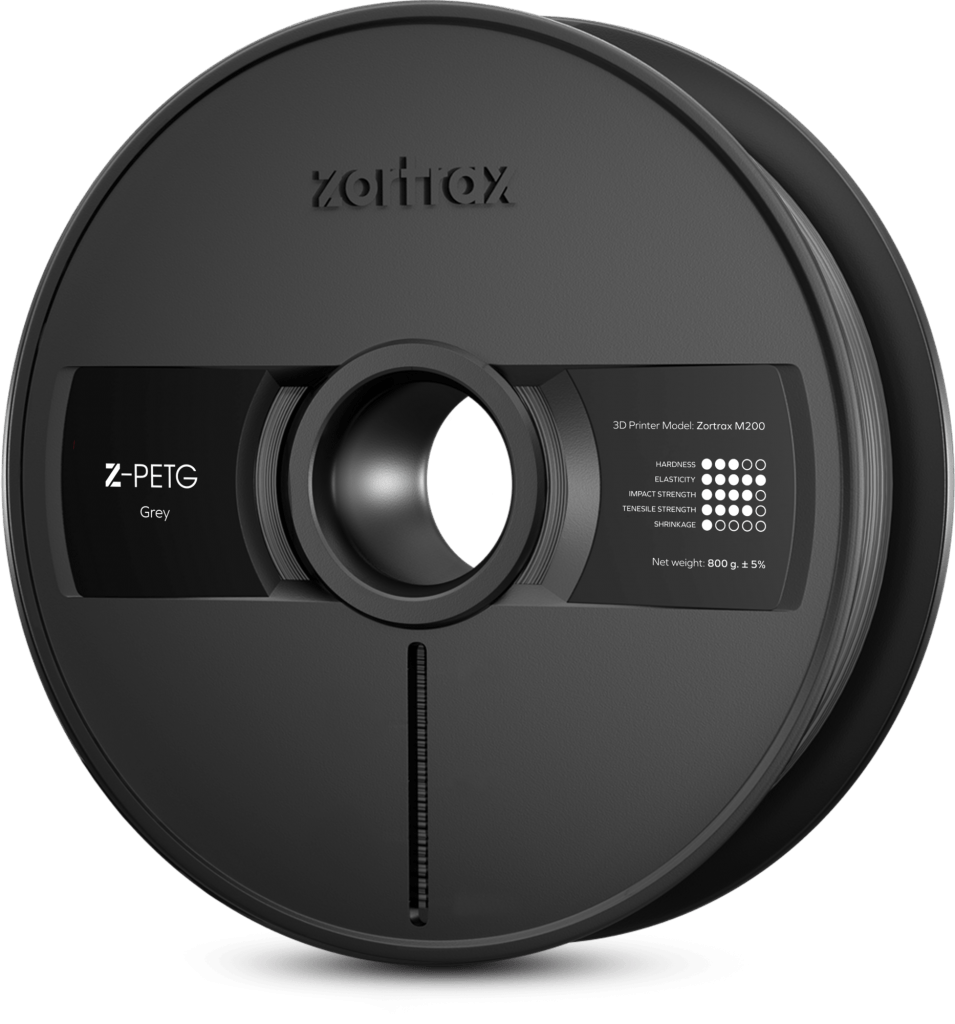 Z-PETG
Z-PETG filament combines glycol with standard PET material to eliminate brittleness. The result is improved durability and tensile strength. Z-PETG is an industrial-grade 3D printing material designed to work in extreme environments. It's resistant to oils and greases. The filament doesn't degrade over time and immune to UV light. Use it to test your prototypes in various industrial conditions. Low shrinkage allows to 3D print complex mechanical elements as well as final components. The material's strength can be used to create working parts designed to endure stress like springs, shock absorbers, and manufacturing tools. Z-PETG is a robust solution for highly demanding professionals.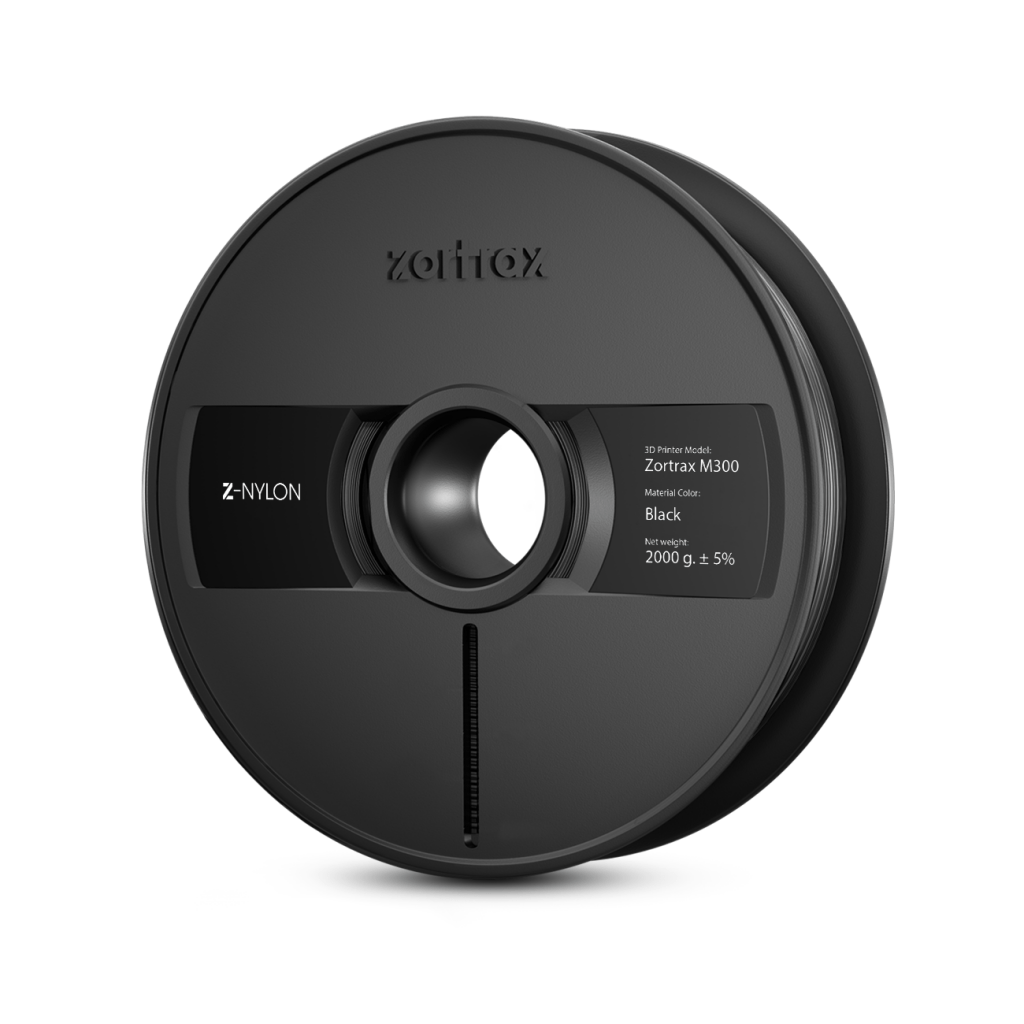 Z-NYLON
Z-NYLON is a versatile and strong 3D printing filament resistant to high temperatures and various chemicals. It can be post-processed with tools meant for machining metals. Z-NYLON is hard to break and easy to paint as it can be colored with commonly used, acid-based clothing dyes. The filament quickly absorbs moisture and should be stored in a water-proof bag with a moisture absorber. As all nylon-based materials, Z-NYLON has a relatively high shrinkage so using it is not advisable in 3D printing large geometric shapes with steep slopes. To reduce the shrinkage, it is recommended to work with HEPA Cover attached on the M Series Plus 3D printers.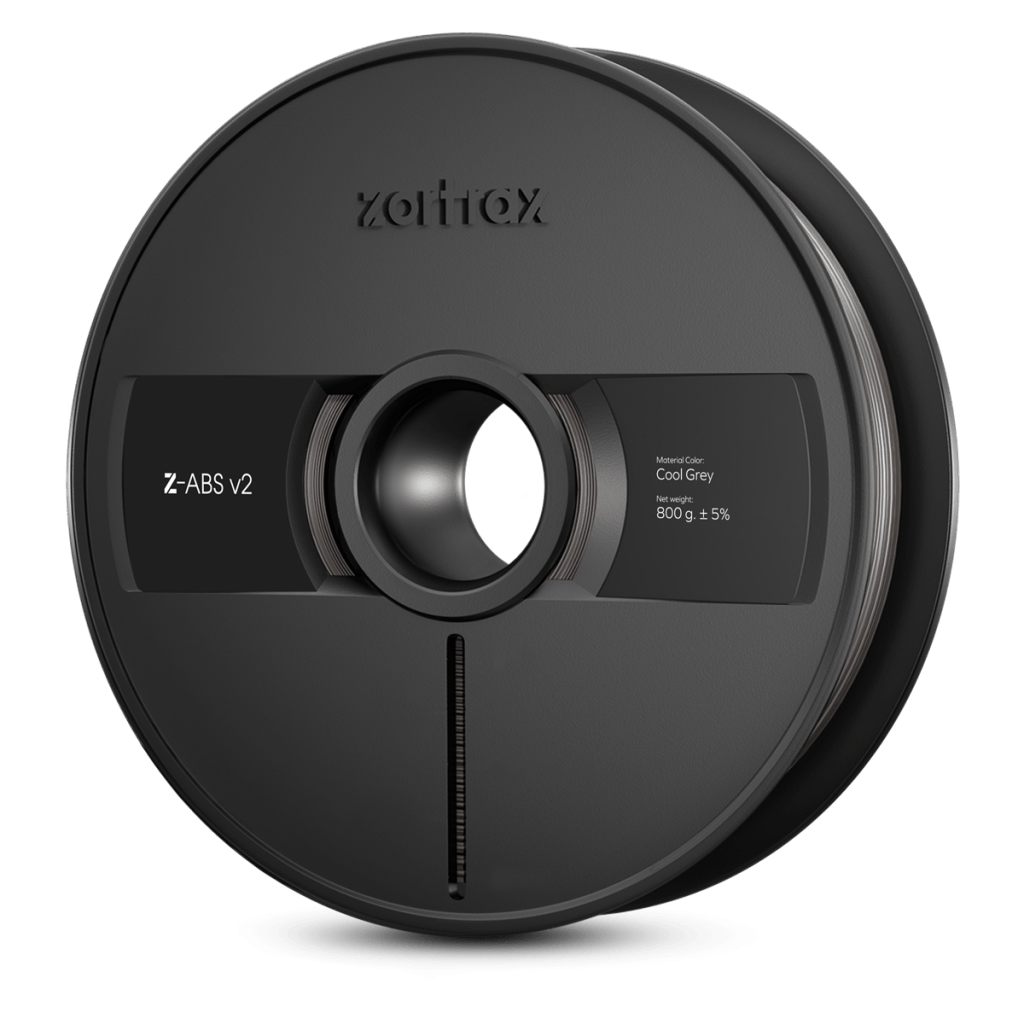 Z-ABS 2
Z-ABS 2 is a durable printing filament, perfect for manufacturing prototypes and end-use parts. Compared to Z-ABS, Z-ABS 2 has higher tensile strength and comes in a wider range of colors. It offers semi-mat finish and high surface quality. At the same time, it is as easy in chemical and mechanical post-processing as standard Z-ABS. Z-ABS 2 is an excellent choice for beginners and professionals who are looking for strong material available in a wide color palette. This filament is best suited for low-cost short-series production of casings, accessories, and educational props.