Each Form 3+ Low Force Stereolithography (LFS)™ 3D printer includes the essential tools required to start printing and a one-year warranty.
The Form 3+ offers industry-leading accuracy and reliability, easy setup and maintenance, and a wide range of materials. Light-touch support structures tear away with ease to save time in post-processing. The Light Processing Unit (LPU) inside the printer uses a system of lenses and mirrors to deliver accurate, repeatable prints with smooth surface finish, high detail, and incredible clarity.
Start with one 3D printer or many, and add capacity as demand grows. Use the same tool through prototyping and into production and easily expand into new applications with Formlabs.
What's Included
Form 3+ 3D Printer
Form 3+ Resin Tank
Form 3+ Build Platform
Form 3+ Finish Kit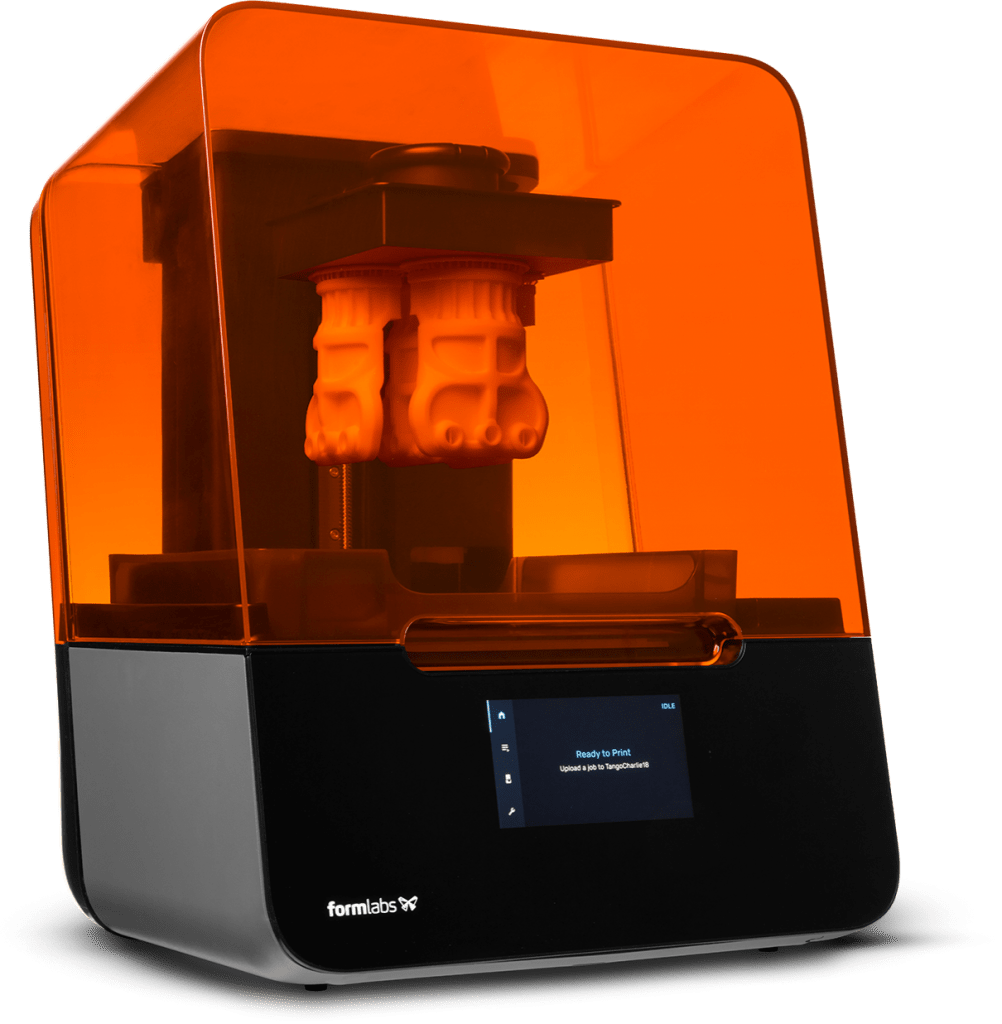 Technical Specs
Printing Technology: Low Force Stereolithography (LFS)
Laser: Light Processing Unit (LPU), 250 mW405 nm
Build Volume: 145 x 145 x 185 mm
Z-Layer Resolution: 25 – 300 microns
XY Resolution: 25 microns
UI: 5.5-inch touchscreen
Connectivity: WiFi, Ethernet, USB
Build Platform Leveling: Automatic
Materials: Formlabs resin cartridges